We're on call to help your with your basement or foundation leaks.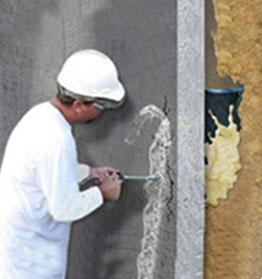 Arid Restorational Technologies, Inc.
Our cutting edge technology for basement waterproofing, leak repair, and slab lifting is unbeatable. Available for basement leak repairs in Nassau County and all parts of Long Island.
Basement Waterproofing
Waterproofing a basement usually requires the application of sealant materials, installing sump pumps and drain, and much more.
Active Leak Repair
Polyurethane and acrylic products are used to stop leaks and to fill underground voids without digging
Services that we offer
Basement Waterproofing
Rub-R-Wall
Soil Stabilization
Active Leak Repair
What our clients say
Sally Borlin
I have used Arid's services for long time, could not be happier. Now my basement is perfectly dry!
John Bradley
I called Arid for a problem and to my surprise they showed up within 2 hours and fixed in no time.
Nina J.
I hired Arid Restoration and could not be happier. They were on time and on budget! Basement is dry!
Foundation Leaks & Basement Waterproofing
Let the basement leak repair experts from Arid Restorational Technologies, Inc. help you with your leak repair decisions.
631-821-6969 OR Contact Us